Jul
30
Sat
2016
Parlorcraft: Cravats, Jabots, and Ties – Victorian Neckwear
Jul 30 @ 2:00 pm – 4:30 pm

19th Century Parlorcraft Circle
Cravats, Jabots, and Ties: Victorian Neckwear
Join the New York Nineteenth Century Society Parlorcraft Circle as we explore cravats, jabots, and ties! From sailors to schoolgirls, gentlemen of leisure to
"New Women," neckties were an essential part of the 19th-century wardrobe. Since the 17th-century French king Louis XIII made them fashionable, neckties have
been de rigeur in Western society. From the voluminous white Regency stock to Navy officer's black neck-cloth, the loose working-man's kerchief to the thin
four-tingered ties worn in the American West, no 19th-century man's wardrobe was complete without one. Neckwear was also part of women's attire. Lacy jabots
and collars allowed them to change the look of a limited wardrobe. Sailor collars and narrow ties were often part of school uniforms for girls, and the "New
Woman" made famous by Charles Dana Gibson frequently sported a tie along with her shirtwaist and walking skirt.
Materials, supplies, and instruction will be provided to make a 1907 jabot, a bow tie, and an ascot or cravat. You are welcome to bring your own fabrics. Cotton works well for bow ties – heavier for bow ties, light cotton batiste or lawn for the jabot. Ascots and cravats can be of any material but we find cotton to be most comfortable around the neck. Old sheets and pillowcases are ideal for these projects.
Tea and light refreshments will be served but you may bring your own treats to share if you wish. Please leave your laptops and modern sewing/craft projects at home for this event – we're all about the historic hand work!
Materials for this event also supplied by the generosity of Materials for the Arts.
Moderated by Rachel Klingberg and Morgana Toglia, we heartily invite you to craft and design to your hearts content!
If you have a special craft or skill from history that you would like to share, please let us know: letters@nyncs.org.
Aug
1
Mon
2016
August 2016 General Meeting
Aug 1 @ 7:00 pm – 9:00 pm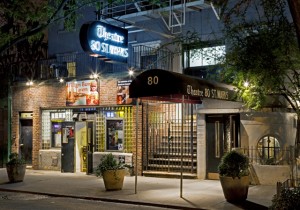 Get to know the New York Nineteenth Century Society and participate in planning new events! At this month's public meeting we'll be discussing our summer events. The second half of our meeting is social hour.
The meeting is located on the second floor of 78 St Mark's Place. The stairwell next to the theater leads to the parlor inside. Just walk through the cast-iron gate to the right of Theatre 80 and up the stairs to the second floor.