Sep
24
Sat
2016
Parlorcraft: Handmade Books
Sep 24 @ 2:00 pm – 4:30 pm
19th Century Parlorcraft Circle
Handmade Books
Join the New York Nineteenth Century Society Parlorcraft Circle as we explore the art and craft of handmade books. Nineteenth-century books are well-known for their beautiful bindings in leather or tradecloth, with gilt edging, embossing, marbled end-papers, and magnificent illustrations. Thought bookbinding was rarely practiced at home, various other book arts were popular in the 19th century. Small concertinas, (also known as leporellos or accordion albums), as well as photo albums, souvenir, postcard, and memento books, were popular keepsakes fashioned at home. Children made small paper books in school and church to help them with their lessons. Scrapbooking was immensely popular among the middle classes, especially among women, and a stack of clippings and pot of glue kept many a lady occupied for hours.
We'll be exploring simple stitching techniques for bindings and creating decorative covers with your choice of two projects: a small blank journal or an accordion concertina. Materials, supplies, and instruction will be provided.
Tea and light refreshments will be served but you may bring your own treats to share if you wish. Please leave your laptops and modern sewing/craft projects at home for this event – we're all about the historic hand work!
Materials for this event also supplied by the generosity of Materials for the Arts.
Moderated by Rachel Klingberg and Morgana Toglia, we heartily invite you to craft and design to your hearts content!
If you have a special craft or skill from history that you would like to share, please let us know: letters@nyncs.org.
Oct
3
Mon
2016
October 2016 General Meeting
Oct 3 @ 7:00 pm – 9:00 pm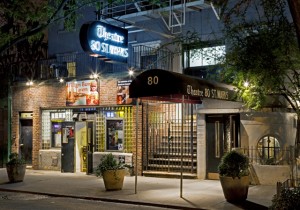 Get to know the New York Nineteenth Century Society and participate in planning new events! At this month's public meeting we'll be discussing our summer events. The second half of our meeting is social hour.
The meeting is located on the second floor of 78 St Mark's Place. The stairwell next to the theater leads to the parlor inside. Just walk through the cast-iron gate to the right of Theatre 80 and up the stairs to the second floor.