Oct
25
Sun
2015
Dark Victoriana: 19th Century Occult
Oct 25 @ 4:00 pm – 6:00 pm
Seances, vampires, ghost stories, faeires, mesmerism, secret societies, spirit photography… the Victorians lived in a magical world of occult possibilities, where science and the supernatural blended seamlessly into everyday life. Come and explore dark Victoriana with the New York 19th Century Society! Tickets include FREE admission to the Museum of Interesting Things "Fright Night" Secret Speakeasy immediately following, where you can see and handle real antiques and artifacts and enjoy lively discussion over drinks with fellow 19th-century enthusiasts.
Introduction by Leah Richards, executive editor of the Journal of Supernatural Studies
Featuring guest speakers presenting on the following intriguing topics:
Curt Herr, Ph.D., co-editor, Journal of Dracula Studies and author of the critical edition of Varney The Vampire
"19th Century Female Spiritualists and Mrs. Henry Wood's sensation novel Dene Hollow"
Catherine Siemann, Ph.D.
"Victor Frankenstein's Lonely Monster"
Frank Todaro, host of the award-winning science and paranormal radio program "The Invisible World"
"19th Century Seances and Spirit Photography"
For speaker bios, visit www.nyncs.org/darkvictoriana
Nov
2
Mon
2015
November 2015 General Meeting
Nov 2 @ 7:00 pm – 9:00 pm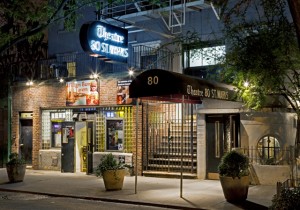 The New York Nineteenth Century society cordially invites you to our General Meeting. The first part of the evening will be devoted to Society business. Afterwards we look forward to hearing your ideas and suggestions. Enjoy mingling with your fellow 19th-century enthusiasts as we plan our 2015-16 events.
Go through the gate to the right of Theatre 80 and up the stairs to our meeting.