Sep
12
Sat
2015
Parlorcraft: Crochet
Sep 12 @ 1:00 pm – 5:00 pm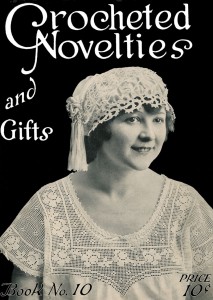 The NYNCS invites you to join our 19th Century Parlorcraft Circle. Practice the techniques of 19th-century hand-work over tea and conversation!
Crochet became popular in Europe in the early 1800s, though its exact origins are unknown. As with many hand-work techniques, it probably spread by word-of-mouth. By 1824 commercial crochet patterns were available, and later in the century, they were often included in ladies' magazines. Shawls, caps, reticules, collars and cuffs, delicate lace and edgwork, and many practical and beautiful items were crocheted by 19th-century women.
In famine-stricken Ireland, men and women joined crochet cooperatives to help their families survive the difficult times. Irish crocheted lace techniques arrived in the New World with the immigrants whose passage was purchased by the sale of crocheted items from the humanitarian efforts of the cooperatives.
For beginners, we'll provide instruction in basic crochet stitches. Advanced participants can try their hand at 19th-century patterns we'll provide.
Materials and tools will be provided, but you are welcome to bring your own crochet hooks, yarn, thread, and/or patterns.
Tea and light refreshments will be served but you may bring your own treats to share if you wish. Please leave your laptops and modern sewing/craft projects at home for this event – we're all about historic hand work!
Moderated by Rachel Klingberg and Morgana Toglia, we heartily invite you to craft and design to your heart's content!
SAVE THE DATE:
Next 2015 Parlorcraft Circle  on Saturday, November 7 at 2:00 p.m.
Sep
13
Sun
2015
Fancy Dress Sail and Nautical Knot-Tying Workshop Aboard the 1885 Schooner Pioneer
Sep 13 @ 12:45 pm – 4:00 pm
Join the New York 19th Century Society for an afternoon of sailing, knot-tying, historic drinking establishments, and maritime adventures! We will meet at Pier 16 in the South Street Seaport at 12:45 p.m. At 1:00 p.m. we sail aboard the 1885 schooner Pioneer, a vessel dedicated to recreating nineteenth-century sailing for the public. The Pioneer was built in 1885, and was first iron sloop built in the United States, and only surviving American iron-hulled sailing vessel. During our two-hour cruise on the East River, we'll get a taste of the New York's maritime history, and enjoy a refreshing afternoon of sun, wind, and sail, and of course, fantastic photo opportunities for your very best 19th-century garb!
We'll be joined by veteran sailor Rene "RJ" Cote, who will share his extensive knowledge of maritime history with Society members. Journalist Tony Perrottet, who is a researching the city's waterfront revival for an upcoming article in Smithsonian magazine, and possibly a photographer as well, will also accompany us.
You MUST purchase your own tickets for the sail; we cannot reserve space for you. Book early, because weekend sails do sell out. We suggest you avoid wearing high heels for your own safety. The Pioneer sails rain or shine, but if the captain deems weather conditions too dangerous, your tickets will be credited to a later sail date of your choosing (and our knot-tying workshop will be rescheduled)
Once ashore at 3:00 p.m, RJ will demonstrate the practical and decorative art of marine knots on the promenade of the East River. Learn about the history of New York's harbors, and try your own hand at knot-tying! Nowhere has the knot been as critical as in the Age of Sail, when the lives of the crew and safety of the ship depended on the sailor's skill with knotting and splicing. During long days at sea, sailors created many decorative and beautiful objects with knot-work, showcasing their skills on elaborate knot-boards, furniture handles, jewelry, rugs, and other artistic creations.
At 4:00 p.m. for those salty dogs who wish to extend their maritime adventures, we'll retreat to the historic pubs along the East River for drinks and lively discussion (The Paris Cafe, est. 1873, or Fraunces Tavern, est. 1762, or Delmonico's Bar, est. 1827).
Veteran sailor Rene "RJ" Cote has been sailing since childhood, and has owned and operated sailboats for over 20 years. He also teaches sailing, and is the Vice President and Director of the "Teach and Take a Kid Sailing Program" program, which is run by the Foundation for Safe Boating and Marine Information. He is the owner and proprietor of Seabreeze Computer Services, an IT consulting firm. Originally from Connecticut, he currently resides in Harlem and enjoys sailing his 31-foot sloop, the Quantum Leap.
All proceeds benefit the South Street Seaport Museum, a cultural institution dedicated to telling the story of the rise of New York as a port city and its critical role in the development of the United States. The Museum uses its historic buildings and ships to provide interactive exhibits, education, and experiences. "We preserve, we sail, we teach."
Oct
5
Mon
2015
October 2015 General Meeting
Oct 5 @ 7:00 pm – 9:00 pm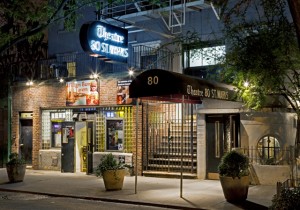 The New York Nineteenth Century society cordially invites you to our General Meeting. The first part of the evening will be devoted to Society business. Afterwards we look forward to hearing your ideas and suggestions. Enjoy mingling with your fellow 19th-century enthusiasts as we plan our 2015-16 events.
Go through the gate to the left of Theatre 80 and the stairs to our meeting.
Event of Interest: Salem Witch Trial Forum
Oct 5 @ 7:01 pm – 9:01 pm
Events of Interest (EOI) are not produced by the Society.
Join the Greater Astoria Historical Society for an LIC Forum on the Salem Witch Trial, one of the nation's most notorious cases of mass hysteria.
It remains a vivid cautionary tale about the dangers of isolationism, religious extremism, false accusations and lapses in due process.
Genealogist and historian Leslie Wickham is a descendant of Sarah Cloyce, one of those accused of witchcraft in Salem.
Two of Sarah's sisters, Rebecca Nurse (portrayed in the Crucible) and Mary Eastey were among those executed.
Visit www.astorialic.org/events.php?id=1113 for more information.