Aug
3
Mon
2015
August 2015 General Meeting
Aug 3 @ 7:00 pm – 9:00 pm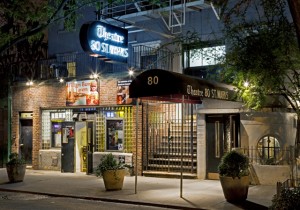 The New York Nineteenth Century society cordially invites you to our July 2015 General Meeting. The first part of the evening will be devoted to Society business. Afterwards we look forward to hearing your ideas and suggestions. Enjoy mingling with your fellow 19th-century enthusiasts as we plan our 2015 events.
Go through the gate to the left of Theatre 80 and the stairs to our meeting.
Aug
8
Sat
2015
Event of Interest: Summer Scan Party
Aug 8 @ 1:00 pm – 4:00 pm
Events of Interest (EOI) are not produced by the Society.
Do you want to be part of history? Do you have pictures of the Queens neighborhood or family gems that you want to share and leave for posterity? Join the Greater Astoria Historical Society Summer Scan party!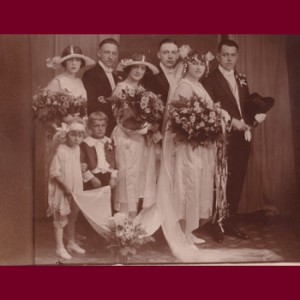 Come in with your treasures and we will scan them. You can take back your originals and we will preserve your piece of history in our archives.
These programs are supported by public funds from the NYC Department of Cultural Affairs. Additional support provided by the membership of the Greater Astoria Historical Society.
Visit astorialic.org/events.php?id=1095 for more information.
Aug
22
Sat
2015
Parlorcraft: Tatted Lace
Aug 22 @ 2:00 pm – 6:00 pm
The NYNCS invites you to join our 19th Century Parlorcraft Circle. Practice the techniques of 19th-century hand-work over tea and conversation!
Tatting was a popular early-19th-century technique for handcrafting lace from a series of knots and loops, using shuttles, a crochet hook, or a large needle. Lace is formed by a pattern of rings and chains over a core thread. Its origins may have been 16th-century Italy, and the techniques spread across Europe, becoming especially popular in Great Britain. Godey's, Harper's Bazaar, and other women's magazines of the era included tatting patterns and instructions in their issues. Simpler than traditional lace-making methods, tatting was easily taught to children and allowed for beautiful edgings, doilies, and embellishments
We will present a shuttle tatting demonstration by an expert, after which we'll provide instruction, historic patterns, and modern tutorials for simple tatted lace to get you started on trimming your own handkerchiefs, petticoats, linens, and so forth.
Materials and tools will be provided, but you are welcome to bring your own cotton crochet thread, tatting crochet hook, shuttles, or tatting needles.
Tea and light refreshments will be served but you may bring your own treats to share if you wish. Please leave your laptops and modern sewing/craft projects at home for this event – we're all about historic hand work!
Moderated by Rachel Klingberg and Morgana Toglia, we heartily invite you to craft and design to your heart's content!