When:
April 14, 2018 @ 2:00 pm – 5:00 pm
2018-04-14T14:00:00-04:00
2018-04-14T17:00:00-04:00
Where:
Jefferson Market Library
425 6th Ave
New York, NY 10011
USA

Contact:
New York 19th Century Society
19th Century Parlorcraft Circle – Fascinators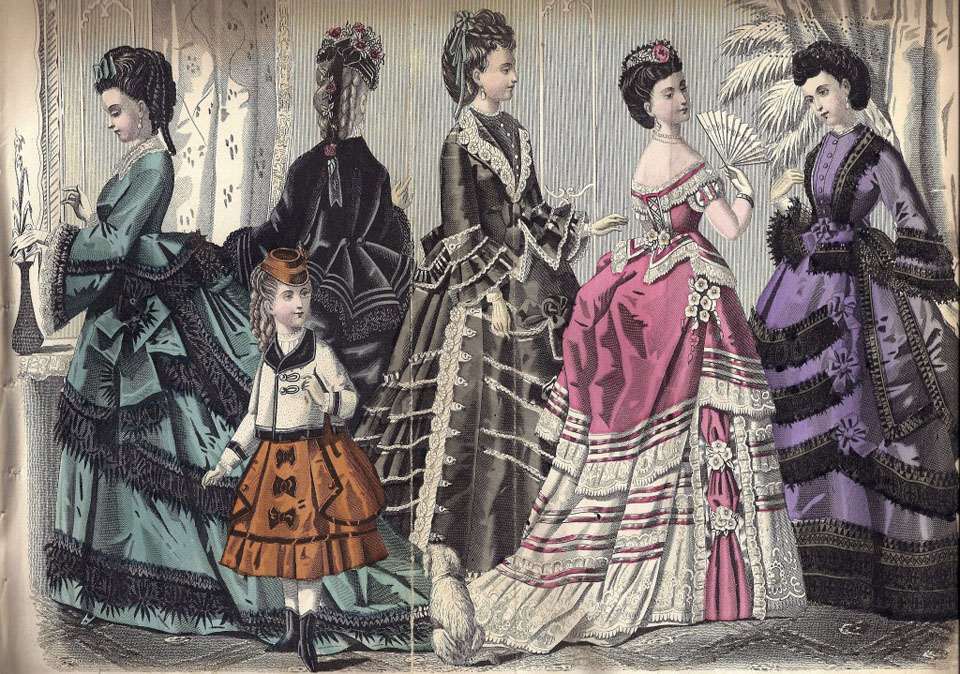 Saturday, April 14, 2018
2:00 p.m. – 5:00 p.m.
Jefferson Market Library, Third Floor
425 Avenue of the Americas
New York, NY 10011
RSVP IS REQUIRED to attend this event. Due to space limitation, names will be checked at the door. E-mail letters@nyncs.org to reserve your place NO LATER than April 12. No children, please.
A fascinator is a small ornamental headpiece that fits on the head using a headband, strap, or small comb. It is always lightweight and usually features feathers, beads or flowers. The 19th-century term "fascinator" referred to small lacy hood worn over the hair. The term fell out of use by the 1930s, but was revived in the 1990s to refer to small hair ornaments or miniature hats popular for wearing at weddings because they do not muss the hair. Fascinators are strictly decorative, as they do not protect the head from sun or rain.
Fascinators are the direct descendants of the simplified hats and hair ornaments of the 19th century, which were themselves a response to the overly-complex towering hats and hair ornaments of the 18th century, which featured birds, flowers, jewels, fruits, even model ships. A more restrained hat style for women emerged in the Regency and Victorian eras, with some fascinators simply teardrop-shaped wool hats perched on the head, often at a tilt. Feathers have always been a main component of fascinators, from the Regency-era feather headdress to the 1920s flapper's headband. They are historically a more formal style of headwear than hats, and worn to balls and fancy-dress parties.
Materials, supplies, and instruction will be provided to create your own fascinator. Please leave your laptops and modern sewing/craft projects at home for this event – we're all about the historic hand work!