Advisory Board (as of June 2019)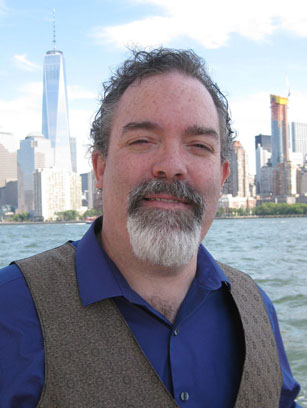 Joe Kennedy, the Society's Operations Manager, is an Information Technology Manager and contributor to several IBM Systems publications. He has a love of all technologies and how they shape and influence society. His interests also include genealogy and literature. His family has lived in the New York City area since the early 1800s. He is a graduate of the New York Institute of Technology and coaches a High School Robotics team. He has a son and a daughter both studying the sciences at Rutgers University.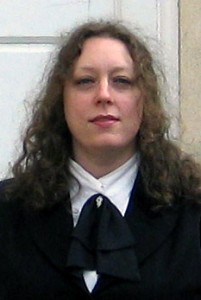 Rachel Klingberg, the Society's Secretary, is a self-described "nineteenth-centurist," amateur historical costumer, and the founder of the Bartitsu Club of New York City, which is dedicated to the study and revival of the Victorian art of self-defense. She is also the webmaster of NYC Steampunk, and organizes and documents events of historical interest around the city. She has been featured on the Travel Channel, NPR radio, and Time.com, and in the New York Times, the Wall Street Journal, the New York Observer, and many other publications. Originally from Long Island, she has resided in Manhattan since 1991.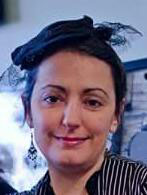 Morgana Toglia, President of the Society and a New York City native, has a life-long love of the lifestyles, culture, architecture and fashions of the nineteenth century. A member of NYNCS since 2010, Morgana has been active in many Society events, including the 2014 Extravaganza, at which she hosted a table of historic childrens' activities and toys, as well as the Parlorcraft Circle, which she regularly moderates with Rachel Klingberg. Morgana holds a masters degree from CUNY in Healthcare and works as a healthcare provider in the NYC area, lives in Brooklyn with her cats, and has three adult children who share her interest in history.
The Society's Founders (2010)
Eva Concetta co-founded the Society in 2010. She is a mildly eccentric young lady who relocated to the West Coast and whiles away most of her time sewing, reading, writing, cooking, musing about this and that, and sometimes playing the cello. She has spent much of her life working in historic house museums, including New York City's Merchant's House Museum. She is the authoress of the blog Circa 1850.
Ilana Kohn co-founded the Society in 2010. She is a designer of the epoynous womenswear label and a student of historic architecture, having received her Masters degree in historicbpreservation. She has an extensive background in illustration and her work has been seen in a variety of publications, including the New Yorker.
Sarah Lohman co-founded the Society in 2010. She recreates historic recipes as a way to make a personal connection with the past. She chronicles her explorations in culinary history on her blog, FourPoundsFlour.com, and her work has been featured in publications as diverse as Edible Manhattan and NHK Japanese Public Television. She was featured in NYC-TV's mini-series Appetite City cooking culinary treats from New York's past. Sarah's work with the Society focused primarily on culinary-related events.
Zoh Rothberg co-founded the Society in 2010. Her work with the NYNCS primarily focused on textile and fashion history related events. She also writes the blog Costume and Construction.