Saturday, November 14, 2:00 p.m.
Jefferson Market Library, Third Floor
425 Avenue of the Americas
Around the world in… 72 days? The New York 19th Century Society invites you to join our exploration of a global race that captivated the world. On the morning of November 14, 1889, the young journalist Nellie Bly, working for Joseph Pulitzer's newspaper The World, set off from New York on a race around the world. That very evening, a rival journalist, Elizabeth Bisland of The Cosmopolitan magazine, set off heading in the opposite direction. Each of them were trying to beat the around-the-world mark of eighty days set by Phileas Fogg in Jules Vernes' popular novel — and each other. In this talk, author Matthew Goodman tells the story of the race that captured the imagination of the country, and also revealed a great deal about New York's newspaper business, nineteenth-century technology, and the changing roles of women at the close of the century.
no images were found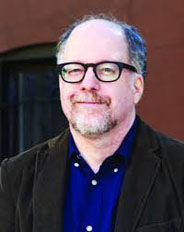 About the speaker:
Matthew Goodman is the bestselling author of Eighty Days: Nellie Bly and Elizabeth Bisland's History-Making Race Around the World as well as two other works of nonfiction. Eighty Days was a Barnes & Noble Discover New Voices selection, an Amazon Best Book of the Month, an Indie Next "Great Reads" selection, and a GoodReads Choice Award finalist. It has been translated into eight languages.
This event is free and all are welcome to attend.